Bent Eyeglasses Repair

fixmyglasses will replace your nose pads, temple tips and any missing or stripped screws on your glasses with new ones. Our master eye wear technicians are experts of eyeglass and sunglass frame overhauls.

FIX MY GLASSES!

$20
Bent Eyeglasses Repair

fixmyglasses will replace your nose pads, temple tips and any missing or stripped screws on your glasses with new ones. Our master eye wear technicians are experts of eyeglass and sunglass frame overhauls.

$20
About adjustments and overhauls
Adjustments and overhauls on eyeglasses and sunglasses can vary from the common minor eyewear adjustment to the complete overhaul and refurbishing of the respective eyeglasses or sunglasses. Regardless of the degree of attention needed, our technicians have a state of the art lab and over eighty years of experience to handle any job.
MINOR EYEGLASS AND SUNGLASS ADJUSTMENTS:
Minor eyewear adjustments usually require very few minor parts (nose pads, temple tips, etc.), if any. Some of the most common minor eyeglass or sunglass adjustments vary from adjusting crooked eyewear frames to simply replacing old, used or even missing standard nose pads and/or temple tips.
EYEWEAR OVERHAULS AND RESTORATIONS:
Our technicians also have the expertise of complete eyeglass or sunglass overhauls and restorations. fixmyglasses has access to original parts (when available) and our lab also stocks thousands of original and generic eyewear parts too.
FREE SHIPPING BOTH WAYS WITH NO COMMITMENT
3 Easy Steps To Fixing Your Glasses
---
Other Services Offered by fixmyglasses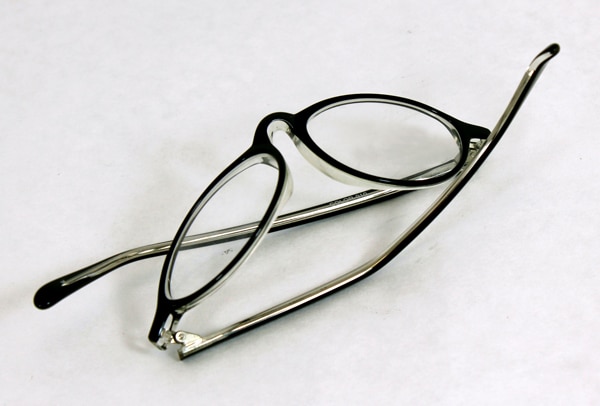 $20
Plastic Glasses Adjustment
Plastic eyeglass and sunglass frames can be Overhauled and be reformed. The Experts at fixmyglasses have the tools to reform you glasses to original their shape.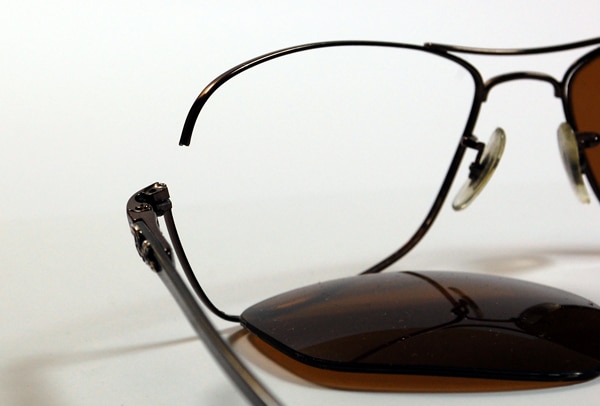 $41
Repair Metal Glasses Frames
fixmyglasses uses laser technology producing practically unnoticeable results on eyeglass and sunglass frame repairs. Our eyewear repairs include free shipping and are backed with a one year warranty.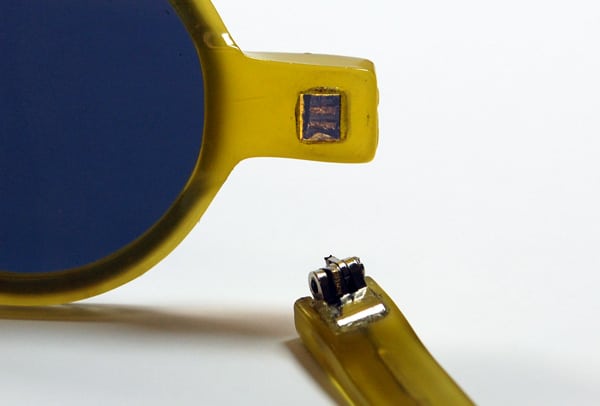 $46
Fixing Plastic Glasses
fixmyglasses can fuse eyeglass and sunglass elbows on almost any plastic eyewear frame. Our master eyewear repair technicians will leave your broken plastic eyeglasses and sunglasses looking like new!
"They are great, I sent my Ray Bans to get fixed They came back in a week, versus 2 months Luxottica repairs took, last time I used them."

Oscar R., California

"Thank you for fixing the sunglasses I sent in such a timely manner. I appreciate you getting them back by Father's Day. They look really great and my husband was surprised."

Janelle M., Indiana

"This site was absolutely fantastic. I sent my sunglasses to them to be repaired. They were very fast, accommodating, and the sunglasses look brand new. I was very impressed by this business."

Elizabeth B., South Carolina

"The order showed up today thanks for the very prompt service. I wasn't expecting a no-charge repair your company is a pleasure to do business with and I brag about you guys to all my friends. Hope you win a JD Powers Award of excellence someday! You have a first rate operation!"

Craig C., Florida

"Thanks so much for the repair of my sunglasses. It was so exciting to have them repaired after so many years.(20?) I just didn't think they could be fixed, but I could not bear to throw them away, they were a gift. It might not seem like such a big deal, but to me, it was! Thanks again."

Janet, Ohio
About Us
fixmyglasses uses the latest technology to efficiently process every eyewear order from beginning to end. With over ninety years of combined experience fixing eyeglasses and sunglasses, our master eyewear repair technicians and opticians have a solution for all eyewear issues. By combining experience with technology along with a one year warranty on our eyewear repairs and devoted customer service, fixmyglasses has created an unparalleled experience when it comes to online eyewear repair service.
Contact Us
2443 E Chapman Ave, Fullerton, CA 92831
(844) 656-4768